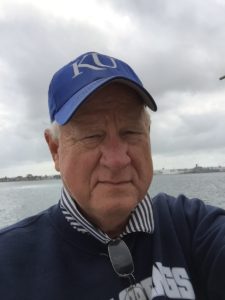 Mr. Sherwood has penned 14 books. His non-fiction books cover a wide range of topics such as, Jesus Healed Me, Winning Secrets For Doubles Tennis, Notes From a Pediatrician, Focus Secrets of Successful People, and a series of business guides on finance, marketing, management and investing. His latest non-fiction book, Riding the Bull, tells the true story of a Texas millionaire's 30-year ride from $300 million in net worth to now living on social security. Sherwood's fiction novels include Pandora's Prisoner, which is based on a series of interviews with a self-professed healer – The Brain Brokers, which is based on Dr. Lewis Terman's research on the lives of gifted children – In My Opinion, which is based on Alaska seceding from the United States – An Unforgivable Act, which is based on a woman who vows to get revenge on the United States for Hiroshima.
More than 3,000 executives have attended Mr. Sherwood's two-day seminar on "Leadership Meets Technology." He has been engaged by more than 50 prominent law firms to testify on behalf of firms, such as, Google, Yahoo!, Harley Davidson, Toyota, Staples, Sony, Xerox, Home Depot and Facebook on litigation disputes on patents, licensing and fraud. He was the keynote speaker, on Global Entrepreneurial Leadership, at the U.S. Army Command & General Staff College graduation ceremony for government officials and military leaders from more than 50 different countries. He hosted his own radio show that was simulcast on 1510 AM and across the Internet.
He received the Entrepreneur of the Year award sponsored by Ernst & Young and the Kauffman Foundation. As a successful Silicon Valley executive, he has been profiled in Fortune and Business Week. His companies have had successful public offerings at market valuations totaling more than a billion dollars. He was president of a venture capital firm and in his capacity as a senior board member to more than 30 different companies, he identified and hired company presidents and other senior executives. Based in Paris, France, he examined the leadership traits of executives in South Africa, Europe and the Middle East.
Mr. Sherwood developed his own method for identifying unique traits that leaders need for different situations and shares this method at his seminars. He was a professor at the Graduate School of Business at the University of Kansas, the University of Missouri and lectured at Stanford University. He earned an MBA from California State University and an MS degree form the University of Kansas. He received an honorary Doctorate from the Keller Graduate School of Business at Devry University. Government agencies in California, Washington, Canada, Florida, Kentucky, Illinois, Kansas and Indiana have engaged Mr. Sherwood to develop economic development plans for commercialization of technology from university research.
He has been married for 38 years to Helen and has 5 sons. Mr. Sherwood and his wife divide their time between Leawood, Kansas and Rancho Mirage, California. They enjoy tennis, golf and hiking.
CV PDF file testimony-publications-engagements