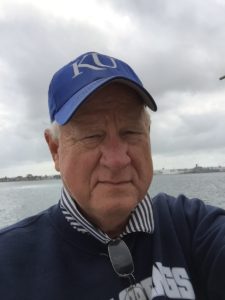 A Practical and comprehensive look at commerce on the Internet. The seminar presents a financial, resource, marketing and management perspective conducted by a professional that has reviewed more than 400 eCommerce programs and websites, complex and simple, from start-ups to companies with more than $70 billion in annual sales. This seminar is directed toward middle to upper management executives who are responsible for corporate investment in eCommerce. The seminar is a 8-hour seminar for up to 30 managers of a single corporation. The seminar fee excluding travel is $12,500.  Customized seminars are available.
An insiders look at web sales and marketing techniques that have worked.

Exciting ways to build your web business.

Practical business tools that cut through Internet web hype.

Discover why the most expensive web design tools do not work.

Why expensive web designers should not design your website.

Marketing and advertising methods that are proven to be the most successful in attracting on line customers.

Learn why banner ads do not work on the Internet.

Why Yahoo does not use all the flashy web designs that expensive web developers like to use.

210 minutes of easy to understand make sense business concepts for using the web to build your business.

Why search engines worry is a waste of time for most business web sites.

Why you need to know how these definitions can save you money. Key words, Hits, Page Views, Unique Visitors, Requested Pages, Referred Pages, Click stream analysis, Click conversion ratios.

Why web analytic is becoming the quick way to marketing research?
Why redesigning a web site graphics will not improve your web traffic?

What your site visitors are telling you every day about your business that you need to hear.

Social media branding effectiveness

3 ways Amazon drives traffic to their site

How does Yahoo make money?

Free and new and the web.

The math of hits, page views, unique visitors, cpm, clickthroughs and revenue sharing.

What is a portal in the web math equation?

The arithmetic of banners and embedded links.

What are ROI and your marketing web investment?

Push information technologies

Monitor your competitors individual web pages.

The Ratings Technology Game for auditing viewer eyeballs.

Monitor your competitor's press releases

Monitor your competitor's web based pricing

What you need to know about bandwidth and your 2002 marketing campaign

Web enabling technology

Search engines and search technologies or Google, Yahoo and the flavor of the month

How digital archaeology technology shapes customers analysis

3 reasons why newsletters emerge as the message of choice on the net

5 things you must know about web communications

5 marketing design tips that impact budgeting

Conducting dynamic marketing research on the web

5 main components that every manager should understand about ecommerce.

How to use auction sites in your web-marketing program.

3 things you need to know about new web technology patents?

2 email purchase methods and marketing use.

4 ad serving techniques for pinpointing market programs

Audio and Video and their marketing impact. When do they work?

2 pavlovian pricing models for marketers

Crawlers, keywords and identifying your competitor's strategic partners

Identify all your competitor's partner links into your competitor's web site

5 information sources that you need to know to stay current

Online commercial exchanges may put your competitor's in front of your customers

5 bricks and clicks myths that effect your marketing strategy

5 key primary similarities between retail stores and the Internet

5 key primary differences between retail stores and the Internet

Partnering with Nordstroms to provide traffic still works

Just in time marketing for the future

Electronically deliver the message when the customer wants it by whatever medium the customer uses

The bricks and clicks integration

You, the law and the net.